G1009 Compression Plates

These aluminum compression plates are ideal for testing springs, foams, and other materials.
The plates attach directly to Mark-10 force gauges and test stands.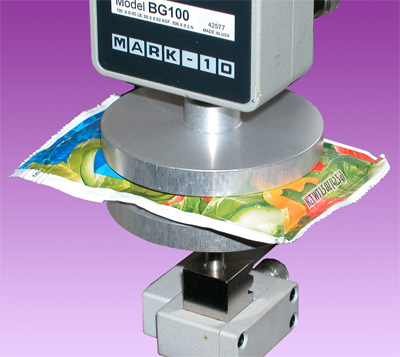 G1009:



Compression plate, 5 cm (2") dia.
Size:
5 cm D x 1.25 cm H (2" x 0.5")
Weight:
36 grams (0.08 lb)

G1009-1:



Compression plate, 7.5 cm (3") dia.
Size:
7.5 cm D x 1.9 cm H (3" x 0.75")
Weight:
122 grams (0.27 lb)
Model


Capacity
(N)
Weight
(kg)
ØA
(mm)
Thread


G1009
1000
0,04
51,0
#10-32F
G1009-1
2500
0,12
76,2
5/16-18F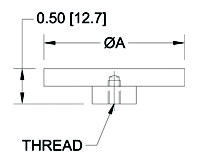 * shown in inches [mm]