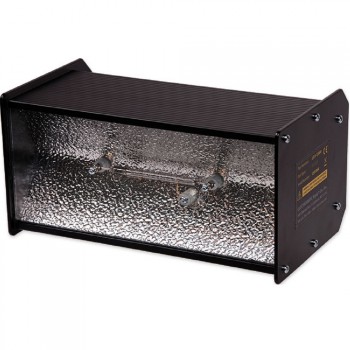 Click on an image for a larger image
LS-9-12000 Linear Xenon Stroboscope

The new Checkline LS-9-12000 Linear Strobe is designed for fixed mounting on all machinery that utilize a strobe for visual inspection including, rewinders, slitters and similar process equipment in the label printing and process market as well as many others markets including vibration analyzers, balancers, metal producing equipment and much more.

The LS-9's flash rate can be externally triggered by an external sensor/controller on the process machine or the following optional accessories; the LS-FCM Flash Control Module or the LS-SCU Remote Strobe Controller. Refer to separate webpage on these accessories by clicking the links in RELATED PRODUCTS section. The strobe operates using 24V DC (18 - 28V DC) using power already available on the machine or by using the our worldwide AC-DC power adapter available as an option.

The LS-9 produces an extremely bright, sharp image employing a quartz glass xenon tube with extremely short flash duration of less than 10µs allowing detailed visual inspection of fast-moving targets. While under observation, when the flash rate is synchronized with the "repeat rate" of the web material, the image will appear "frozen" allowing for convenient inspection.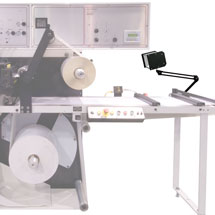 The brightness, sharpness and uniform light output provided by the LS-9 makes this model an excellent choice for fixed applications. It is especially well-suited for use on narrow web equipment up to 24 inches in width (600 mm width) and even wider. 2 or more strobes can be combined in a Master/Slave arrangement when wider web widths must be covered.

Unmatched image brightness (2500 Lux) along with best sharpness and light uniformity from any strobe in its class
Uses long-life Quartz Glass Xenon linear tube with lifetime of over 200 Million flashes
Extremely short flash duration of less than 10 microseconds (µs) provides for a super-sharp image for easy observation
Can be powered using 24V DC already available on the machine or using option AC-DC power adapter.
Externally triggered using industry standard TTL-type square-wave signal at rates up to 208Hz and even higher
9 inch wide (230 mm) aluminum enclosure efficiently dissipates heat eliminating need for bulky heat sinks
Two (2) or more LS-9 Strobes can be connected to each other for wider web coverage
CE-certified with safety and EMV approvals suitable for use worldwide
Threading holes provided for fixed-mounting on machine frame or articulating arm
Adjustable light intensity 30-100% to optimize brightness for any application
Optional UV-KIT provides for illumination of UV Inks and adhesives allowing for visual inspection by operators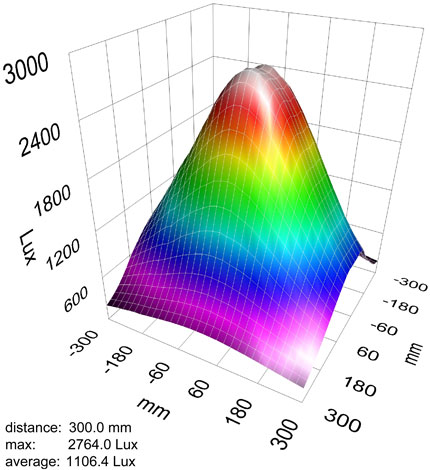 Flash range
0 - 12,500 FPM (flashes per minute)
Power Supply
18 - 28 V DC / 40 Watts
DIN 41525 5-pin standard plug
Universal power supply unit available
External Trigger Input
3 - 30 V / max 5 mA
(voltage-free optocoupler)
DIN 41524 5-pin standard plug
Uout = Uin, max 200 mA
Life Cycle
> 200,000,000 flashes (@6000 FPM)
Flash Duration
< 10 usec (microseconds)
Flash Brightness
Single flash 20 megalux @ 30cm (12 inches)
Flash Brightness
2500 lux @ 30cm (12 inches), 6000 FPM
Flash Energy
2 Joules (2000 mJ @ 900 FPM)
Brightness Adjustment
30 - 100% via knob on backside panel
Illumination Area
approx. 12" x 20" (300 x 500 mm)
Light Colour
6000 - 6500 K
Housing Material
Aluminum
Dimensions
9.1" x 5.1" x 4.4" (230 x 130 x 112 mm)
Weight
1400 g (3 lbs.)
Ambient Temperature
0 - 40 °C (32-114 °F)
Storage Temperature
-25 - 70 °C (-10 - 125 °F)
Air Humidity
Max 95%, non-condensing
Mounting Holes
Threaded 1/4 x 20 unc and 2x M5 holes on bottom side of strobe housing
All mentioned prices are excluding VAT & excluding shipment costs.
Availability: Available , preorder 1-2 weeks , special order, request