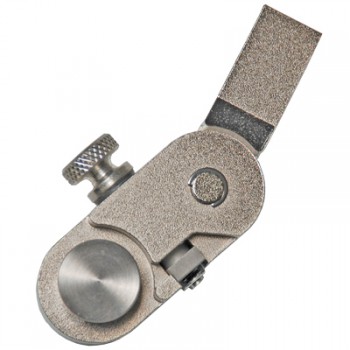 Click on an image for a larger image
G1078 Miniature Filament Grip

This special grip is suitable for very thin filaments or wires. This grip can handle forces up to 250N.
The sample wraps around the bollard and the loose end is secured by the adjustable jaw. Integrated swivel ensures sample alignment under load.
Application Example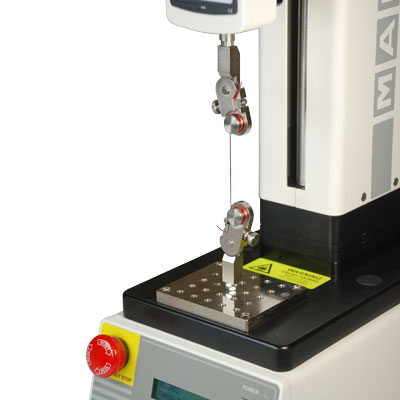 Suitable for very thin fragile filament yarns
Suitable up to 250 N.
 
 
 
 
 
 
 
 
 
Capacity
lbF [N]
Weight
lb [kg]
A
B
C
D
E
F
G
50
[250]
0.06
[0.03]
2.38
[60.4]
1.09
[27.7]
0.10


[2.5]

0.10
[2.5]
0.55
[14.1]
Ø0.45
[11.4]
0.20
[5.1]