TSA750H Manual test stand

The lever operated
Force Measurement Test Stand Model TSA750H
is a perfect solution for relatively quick-action testing of up to 3.3 kN of tensile or compressive force. Made of rugged, machined aluminum components, this test stand is durable enough for the factory floor, yet precise enough for laboratory environments. The test stand includes adjustable travel stops and a frictional low force brake. A vertical version of this test stand is also available (Model TSA750).
Compatible with all Mark-10 force gauges, accessories and grips
Loading lever can be positioned in 30° increments for ease of operation
Mounting holes for bench or wall mounting
Adjustable travel stops
Precision ground rack and pinion mechanism
Adjustable wear plates for smooth, precise motion
Optional digital travel display
Friction brake
Included accessories:

Wrenches
hooks
thread adapter
compression plate
gauge hardware
Optional available
Digital travel display for TSA/TSAH
Horizontal/wall mounting kit for TSA/TSC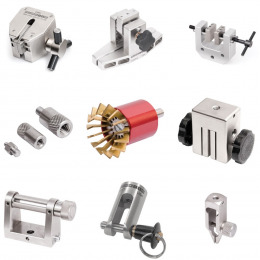 AC1004 Mounting Kit for 5I, 3I or TT03 to TS-Series Test Stands
Mounting Kit for 5I, 3I or TT03 to TS-Series Test Stands
More details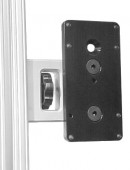 Maximum travel:
152 mm, 69.85 with stops
Dimensions:
622 mm x 152 mm x 178 mm
Loading method/rate:
Rack & pinion / 76mm per rev.
Product name
Price
Quantity
All mentioned prices are excluding VAT & excluding shipment costs.
Availability: Available , preorder 1-2 weeks , special order, request