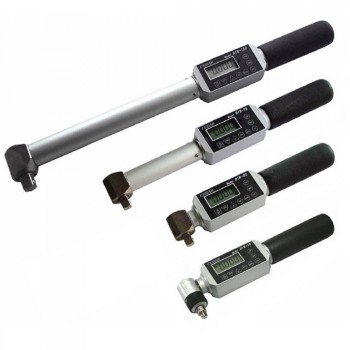 Click on an image for a larger image
DIW Digital Torque Wrench
4 Ranges Available
DIW-15 Capacity: 15 N-m (130 lb-in), 1/4" dr
DIW-20 Capacity: 20 N-m (180 lb-in), 3/8" dr
DIW-75 Capacity: 75 N-m (55 lb-ft), 3/8" dr
DIW-120 Capacity: 120 N-m (87 lb-ft), 1/2" dr

The DIW is a torque measuring manual wrench designed for verifying application or removal torque of bolts. The wrench head swivels 300° and can be used in tight places. You'll get consistent readings no matter where or how the wrench is gripped because the torque sensor is centered on the drive and not up in the handle. Torque controlled wrenches can also be evaluated by comparative tests on a given fastener. Both breakaway and loosen tests can be performed. Rugged enough to be used in production. Wrench head swivels 300°


This tester has an accuracy of ±0.5%, ±1 LSD. It offers a programmable setpoint for uniform tightening or Go/No Go testing and also provides peak data for SPC (statistical process control) via the USB port.
Consistent readings no matter where the wrench is gripped because the torque sensor is centered on the drive.

Includes NIST calibration Certificate
Wrench head swivels 300°
Available in lbf-in, lbf-ft, Kgf-cm and N-m (selectable)
Peak, Real Time and Peak Down measuring mode (selectable)
800 data memory for recall or for SPC download
Programmable High and Low setpoints with both audible beep and Green/ Red LED indicator for uniform torque tightening or GO/NO GO testing
Both CW and CCW operation
USB output for SPC capability
CW stepless one-way clutch adapter, AC charger and carrying case included.
Runs on internal NiCad batteries (8 hour use)
Ergonomic, light weight, rugged metal construction
ISO/IEC 17025 Long-form Certificate & Test Data is optionally available
2 Year Warranty
SW-1 Data Acquisition Software for Force Gauges & Torque Gauges
Full SPC and graphing capabilities
Automates your data collection
Provides a running log of all measurements along with a chart of the data as well as statistical information
More details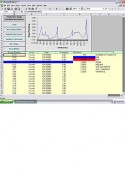 Cic-Torque Torque Instrument Calibration
Short turnaround
Easy planning of calibration
More details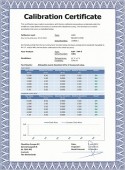 TWT-400 Torque Wrench Test Stand
The flexible design of the TWT-400 is easy to use and is suitable for various torque wrench lengths and brands
3 modes of operation: Track, Peak and 1st Peak
Eight (8) selectable engineering units: Oz.in., Lb.in., Lb.ft., Nm, cNm, KgfCm, gfCm, Kgfm
Bidirectional accuracy of ±0,25% of indicated reading
More details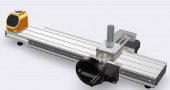 Model
Ranges
Drive Size
DIW-15
3.0 – 150.0 kgf-cm
0.30 – 15.00 N-m
1/4"
DIW-20
3.0 – 200.0 kgf-cm
0.30 – 20.00 N-m
3/8"
DIW-75
3.0 - 750.0 kgf-cm
0.30 - 75.00 N-m
3/8"
DIW-120
30 - 1200 kgf-cm
3.0 - 120.0 N-m
1/2"
Accuracy ± 0.5% F.S., ±1 LSD
| | |
| --- | --- |
| Accuracy | ±0.5%,Full Scale ±1 LSD |
| Sampling Frequency | 100 Hz (100 samples/sec) |
| Display Update Rate | 5 Hz (5 times/sec) |
| USB Output | 180 data/sec |
| Memory | 400 data memory for recall or for SPC download |
| Warranty | 2 years |
The DIW-wrench comes with:
DIW-wrench
AC adapter/charger
3-Point Certificate traceable to NIST
Hard plastic carrying case
Manual
(ISO-17025 - ISO/IEC 17025 Certificate is available at an additional charge)
For data export the optional SW-1SV-USB Data Acquisition Software & CB-209 USB Data Output Cable is avaialble.
All mentioned prices are excluding VAT & excluding shipment costs.
Availability: Available , preorder 1-2 weeks , special order, request