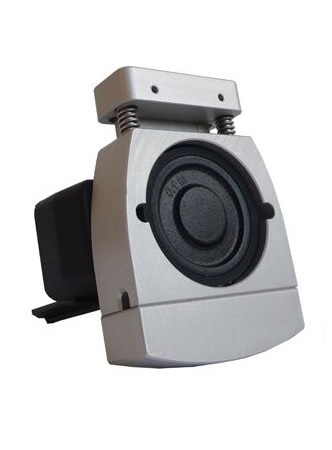 Click on an image for a larger image
CDT-ADAP-TW Welding Wire Feed Speed Meter / Adapter

For use on Welding Wire Diameter Range of 0.8 to 3.0mm.

It has been developed to meet the special requirements for measurement of speed and length within the welding industry.

The special CDT-ADAP-TW can be directly attached to the CDT-2000HD Tachometer. Together with this tachometer it complies with all required norms and can therefore be used as an additional measurement instrument. It can be applied to optical and mechanical measurement of welding wire feed speed and is a reliable tool for quality control of welding-based production.

Operation is simple and requires no training. The wire is placed between the rollers by pressing the top to release the jaws. As soon as the wire feed is triggered, the speed is measured and recorded on the digital display.

Instrument for measuring rotational speed, wire speed and length
Tool for preparing and documenting welding procedure approvals (WPQR)
Accuracy Class of 0.02% of reading
Tool for preparing and documenting welding procedure specifications (WPS)
Reliable and versatile tool for quality control of welding-based production
Spring-loading and ball-bearing mounted contact roller eliminates slip and makes for highest possible accuracy
Total Length can also be measured and displayed (in Meters, Feet or Inches)
Wire Speed can be measured in any of the following user-selected units: m/min, ft/min, in/min, m/sec or ft/sec
All-metal construction designed for trouble-free use even in the toughest production environments
CDT-ADAP-TW Adapter will NOT fit into the CDT-2000HD Carrying Case
CDT-2000HD Contact and Non-Contact Digital Tachometer
Built-in memory stores maximum, minimum, average and last reading for recall to the display
Measures speeds from as low as 1.00 rpm up to 99,999 rpm
NEW - Molded Rubber Shell Provides Additional Physical & Environmental Protection
More details
CS-20 Heavy Duty Speed, Length Contact and Non-Contact Digital Tachometer
Built-in memory stores maximum, minimum, average and last reading for recall to the display
NIST Certification included at no additional cost
Accuracy of 0.02% with a resolution of 0.01 RPM
More details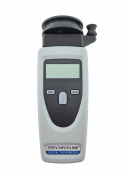 All mentioned prices are excluding VAT & excluding shipment costs.
Availability: Available , preorder 1-2 weeks , special order, request