RX-OS-3 Test Stand for Type M Durometer

The RX-OS-3 test stand for type M durometers is designed for precise testing on type M samples. It can be used with either the provided specimen holder or the optional RX-ORF O-Ring Fixturing Set (sold separately).
*Durometer Sold Separately
Compatible with RX-1600-M & RX-DD-M Durometers


Required for the operation of Type M durometers per ASTM D2240
O-Ring fixture available (RX-ORF)
Custom fixturing available
Adjustable pneumatic dampening (controlled rate of descent)
Made in the U.S.A.
Durometer Sold Separately
RX-ORF O-Ring Fixturing Set
Measures O-Rings 1/16" to 1/4"
5 standard English sized fixtures and set plug included
Stainless steel construction
More details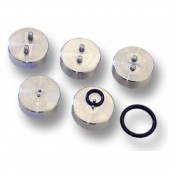 RX-1600 Precision Durometer
Includes NIST-Traceable Calibration Certificate
Conforms to ASTM D-2240
Full 360 degree sweep
More details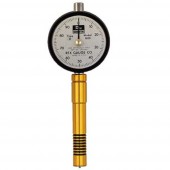 RX-DD Digital Durometer
Includes NIST-Traceable Calibration Certificate
One year warranty
Optional Removable Stainless Steel Barrel for Medical and Food Applications
More details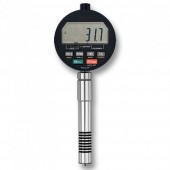 Sample Clearance
Height: 100 mm To Specimen Holder
Depth: 80 mm Durometer Center To Shaft