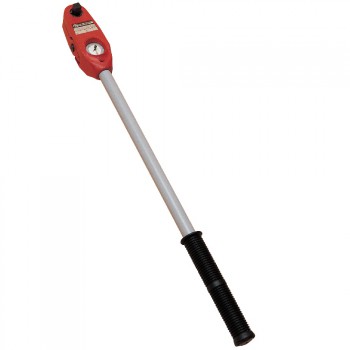 Click on an image for a larger image
CDS-DDS-EDS Mechanical Dial Torque Wrench
The CDS-DDS-EDS models are the longest version from the dial torque wrench series, offering torque verification in ranges from 80 to 2033 N.m (60 lbf.ft to 1500 lbf.ft).
These models offer dependable service as they are made from very robust materials.
They also offer the following advantages:
They are very easy to use and easy to calibrate
An incorporated overload protection device prevents over-torque
A double ended 1" fixed square drive guarantees safety when applying high torques
Non-length dependent as the operator can hold the wrench anywhere along the handle and the exact torque will be achieved
The double ended ratcheting spindles allow measurements in clockwise and anti clockwise directions
Easy storage as the handle can be separated into two pieces

The CDS-DDS-EDS dial torque wrenches are designed and manufactured to exceed the requirements of ISO 6789:2003.
Torque ranges reach from 80 to 2033 N.m (7 lbf.in to 30 lbf.ft).
Recessed dial minimizes dial breakage.
Mechanical stop provides overload protection to 125% of full scale.
Lightweight aluminum handle with non-slip grip for improved balance. Scuff-resistant non-slip finish.
Single-end spindles available upon request.
Standard double-ended spindle ratchet mechanism allows for left handed torque applications.
Quality constructed for accuracy and reliability with an attractive abrasive resistant finish for longer life and ease in identification.
Fine main and memory pointers provide accurate readings.
Exclusive built-in ratchet mechanism.
Model
Ranges
Resolution
Drive
Light Signal
Length / Weight
CDS400S
60 - 300 lbf.ft
80 - 400 N,m
10 lbf.ft
10 N.m
3/4"
Yes
70.99 cm / 3.2 kg
DDS800S
120 - 600 lbf.ft
160-800 N.m
20 lbf.ft
20 N.m
3/4"
Yes
100 cm / 4.9 kg
EDS1400S
200 - 1000 lbf.ft
280 - 1400 N.m
25 lbf.ft
25 N.m
1"
Yes
203.96 cm / 16.7 kg
EDS2000S
300 - 1500 lbf.ft
400 - 2000 N.m
50 lbf.ft
50 N.m
1"
Yes
203.96 cm / 16.7 kg
Special Option:

All CDS, DDS, EDS models can be supplied with an option S which is an audible and optical alarm that can be set to the required torque value. The Light Signal Wrenches use standard size batteries
All models are supplied with a protective plastic case.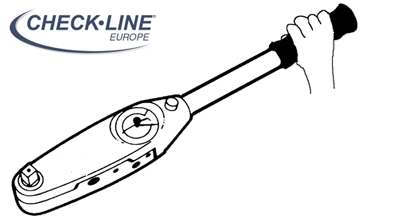 Cic-Torque Torque Instrument Calibration
Short turnaround
Easy planning of calibration
More details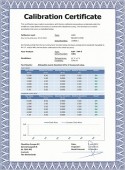 TWT-400 Torque Wrench Test Stand
The flexible design of the TWT-400 is easy to use and is suitable for various torque wrench lengths and brands
3 modes of operation: Track, Peak and 1st Peak
Eight (8) selectable engineering units: Oz.in., Lb.in., Lb.ft., Nm, cNm, KgfCm, gfCm, Kgfm
Bidirectional accuracy of ±0,25% of indicated reading
More details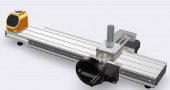 All mentioned prices are excluding VAT & excluding shipment costs.
Availability: Available , preorder 1-2 weeks , special order, request