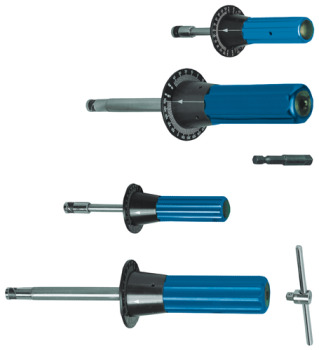 Click on an image for a larger image
TT Dial Measuring Torque Screwdriver
The TT Torque Screwdriver is designed for precision assembly and quality control applications.
A dial indicator displays real time application and removal torque. Memory system holds maximum torque reached.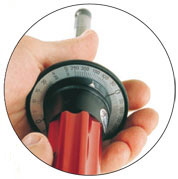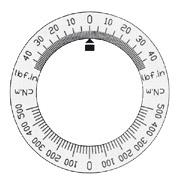 The preferred and certified ranges of these tools is in accordance with the requirements of ISO 6789:2003 (+/- 6% of indicated reading).
Flat tension spring is used to give the best linear characteristics in both directions.
Quality constructed with stainless steel shafts, attractive colored aluminum handles and sturdy dials for maximum tool life.
Dual American and S.I. graduated scales.
Range
Graduation
Model
American
S.I.
American
S.I.
Drive
TT50
14 – 70 ozf.in
10 – 50 cN.m
2 ozf.in
2 cN.m
1/4" F/Hex
TT100
28 – 140 ozf.in
20 – 100 cN.m
5 ozf.in
5 cN.m
1/4" F/Hex
TT250
4 – 20 in.lbs
50 – 250 cN.m
0.5 lbf.in
10 cN.m
1/4" F/Hex
TT500
8 – 40 in.lbs
100 – 500 cN.m
1 lbf.in
20 cN.m
1/4" F/Hex
The precision torque demanded for assembling surgical instrument was critical for a medical manufacturer.
The "TT" dial measuring screwdrivers provided the solution.

Designed to handle critical electronics assembly tasks, the operator uses a "TT" dial measuring screwdriver to tighten the fastener.
All mentioned prices are excluding VAT & excluding shipment costs.
Availability: Available , preorder 1-2 weeks , special order, request