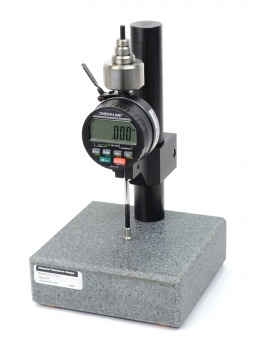 Click on an image for a larger image
MTG-RINGS Stackable Ring Weights For MTG Thickness Gauge

The MTG-RINGS Kit is a set of a stackable ring weights which provides highest flexibility in the mass added to our MTG thickness gauge. The kit contains 10 ring weights with a total weight of 520g making it easy to adjust the measuring pressure individually. The kit also includes 4 thread column extensions which are required if you want to use all the weights at the same time.
MTG Material Thickness Gauge
Left-hand lever provides convenient means to lift footer for sample placement
User-selected units of inch or mm providing resolution of 0.002 mm (0.0001")
Supplied with 16 mm footer with 212g mass. Other footer diameters and weight sets are available. See below.
More details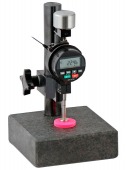 The MTG-RINGS kit contains:
1x 200g mass piece
2x 100g mass piece
1x 50g mass piece
2x 20g mass piece
2x 10g mass piece
2x 5g mass piece
4x threaded column extension