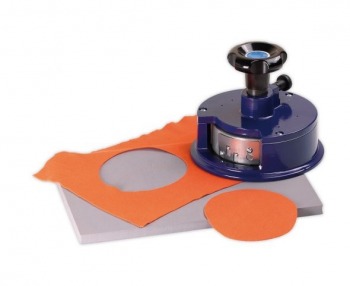 Click on an image for a larger image
200 Series Sample Cutter
Model 230/100
Cuts material up to 10mm (.4") thick
Model 240/100
Cuts material up to 3mm (.12") thick
Designed to precisely cut samples of various materials, such as woven, non-woven, knitted fabric, carpet, films or paper.
Typical used to determination weight per unit area of fabric , paper etc.
For quick cuts with size of 100 cm²
4 High quality blades for precision cut
Includes cutting board and 4 spare blades
The material to be cut is placed under the cutter between the cutting board and the cutter. While holding the cutter with one hand, apply preassure to the handle and rotate by at least 90 degrees.
AR-300 Area Weight Balance
Supplied with calibration weight for recalibration
Built in calibration routine
Includes Calibration Certificate
More details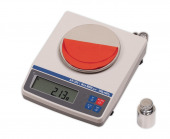 Cutting thickness
Model 240/100: max: 3mm (.12")
Model 230/100: max: 10mm (.4")
Sample cutout
100 cm²
Dimensions
Ø:165 mm, H: 110 mm
Weight
2200 g (2800 g)
All mentioned prices are excluding VAT & excluding shipment costs.
Availability: Available , preorder 1-2 weeks , special order, request