DT-326B light weight LED Stroboscope
This LED Stroboscope DT-326B is a lightweight and battery powered handheld stroboscope. It provides an accurate and stable flash. The innovative design allows a longer flash tube life, with a longer life than traditional xenon flash tubes. This handy LED Stroboscope has a rechargeable lithium battery, with one charge cycle lasting up to 12 hours.
The DT-326B is designed for speed and frequency measurements in motion and vibration analysis applications. It is ideal for a number of maintenance applications in many different industries such as the printing, packaging, textile, automotive, cable, mining, steel, chemical, optics, medical and marine industries.
Wide Flash Range: 60-120,000 flashes per minute, can be applied to meet almost any HIGH-SPEED application
Ratio Control (Flash Pulse Duration): Adjustable Flash Pulse duration achieves sharper images for critical inspection
ECO Mode: Brightness control extends battery life
AC/DC Operation: AC adapter for continuous use or (4xAA batteries) for maximum portability
Phase Shift: Advance or retard flash timing for viewing gear teeth, cutting surfaces, repeats or "drifting" images
All Metal Construction: Durable, comfortable, hand-held, fixed or swing arm mounted
Input/Output Interface: Input sensor triggers or Output synchronization controls
With traceable calibration certificate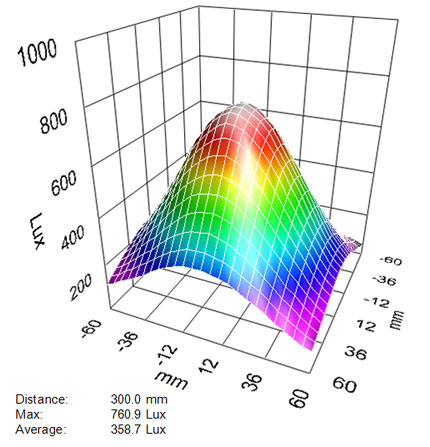 Measuring Units:
FPM, Hz
Flash range:
High range: 60 - 120000 FPM / 1 - 2000Hz
Low range: 60 - 12000 FPM / 1 - 200 Hz
Precision:
0,01%
Light source:
Bright LED's
Flash mode:
Normal and ECO (Energy saving mode)
Operating temperature:
0 °C - 35 °C
Battery Life:
12 hours
Dimensions:
208 x 70 x 60mm
Weight:
Device 380 gr, with Packaging 1,6 kg
All mentioned prices are excluding VAT & excluding shipment costs.
Availability: Available , preorder 1-2 weeks , special order, request