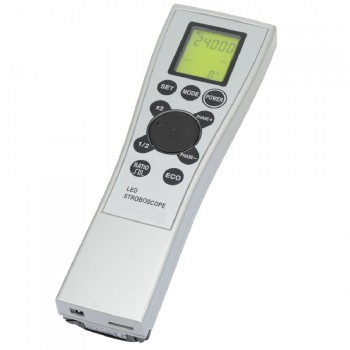 Click on an image for a larger image
DT-326 LED Stroboscope
The DT-326 LED Stroboscope is no longer available and has been replaced by DT-326B.
Click here to see the DT-326B.
The DT-326 is an all new LED stroboscope utilizing super bright light emitting diodes (LED's) in an appealing, durable all metal design. The DT-326's unique LED array provides an accurate and stable strobe light. Innovative industrial design allows for a longer flash life - 5 times longer than traditional xenon flashtubes! With its intuitive "ONE HAND" controls, wide and adjustable flash rate, brightness and focus control, AC or DC operation and silent operation, the DT-326 LED Stroboscope provides a superior value in a practical package.
Wide Flash Range: 60-120,000 flashes per minute, can be applied to meet almost any HIGH-SPEED application
Ratio Control (Flash Pulse Duration): Adjustable Flash Pulse duration achieves sharper images for critical inspection
ECO Mode: Brightness control extends battery life
AC/DC Operation: AC adapter for continuous use or (4xAA batteries) for maximum portability
Phase Shift: Advance or retard flash timing for viewing gear teeth, cutting surfaces, repeats or "drifting" images
All Metal Construction: Durable, comfortable, hand-held, fixed or swing arm mounted
Input/Output Interface: Input sensor triggers or Output synchronization controls
Includes Traceable Calibration Certificate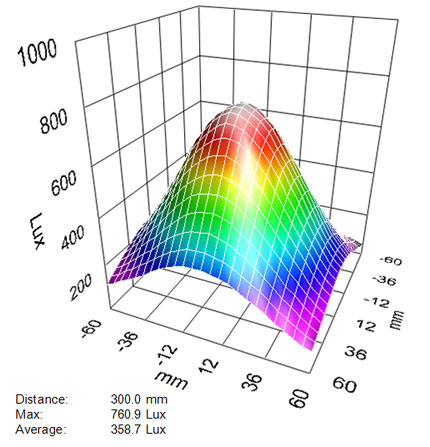 at 30 cm Distance, 6000 flashes/min (FPM)
Measuring Units
FPM, Hz
Flash range:
High range: 60 - 120000 FPM / 1 - 2000Hz
Low range: 60 - 12000 FPM / 1 - 200 Hz
Light source:
Bright LED's
Flash mode:
Normal and ECO (Energy saving mode)
Weight:
500 g
Operating temperature:
0 °C - 30 °C