Wood Moisture Meters

Tramex Wood Moisture Meters

Tramex offers 2 different types of wood moisture meters. The destructive wood moisture testers have 2 pins that are driven into the wood to measure moisture content. The destructive moisture meters are available in a digital and an analog version and are typically used to measure wood and wood by-products.

When you would like to test general moisture levels of different materials to without damaging the material, the Tramex Moisture Encounter Plus would be the instrument of choice. This analog moisture meter is equipped with 3 scales for measuring moisture percentages of wood, drywall and plaster. Other materials can be measured with this non-destructive meter. The gauge is equipped with a relative scale from 0 to 100 to enable comparison of different areas of other materials.

The digital non-destructive moisture meter Tramex MRH can do the same as the Moisture Encounter Plus but also comes with a wood probe for destructive measurements and a relatlive humidity probe that functions as a hygrometer. Simply plugin the RH probe and you are ready to measure relative humidity, air temperature and dew point according to ASTM F2170 and ASTM F2420.

To be able to test moisture levels deeper into the material a destructive hammer-probe is available. This probe is equipped with a weight to literally hammer the pins into the wood. An optional hammer probe is available for the Tramex Compact, Tramex Professional and Tramex digital MRH.

Select one of the products below and click on an image for more information.


BLW Timber Moisture Meter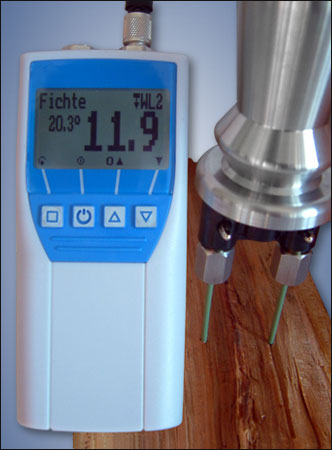 High measuring range to 60% water content represents 150% wood moisture
Measurement within seconds without prior treatment of samples
With ram electrode and spare pins for measurements op to 60mm depth
Price from

€ 359,00
More information
ME5 Tramex Moisture Encounter 5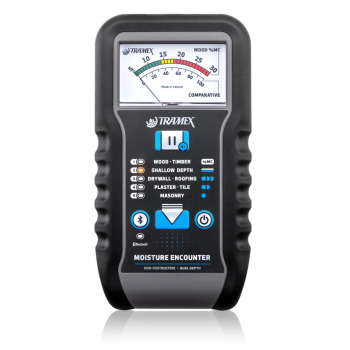 non-destructive moisture meter
for instant moisture measurement and evaluation
Tramex MRH III Digital Moisture & Humidity Meter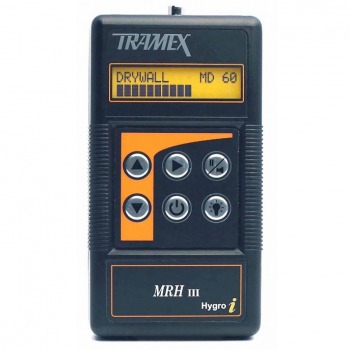 Tramex Non Destructive Moisture & Humidity Meter
Measurement method:
Non-destructive moisture measurement, 1" (25 mm) signal penetration depth
Typical Applications:
- wood,
- drywall,
- masonry,
- roofing,
- other construction materials

Price from

€ 510,00
More information