Concrete Moisture Meters

Concrete Moisture Meters

Tramex concrete moisture meters enable users to quickly and accurately determine drying times of floors, walls and pillars. The analog Tramex Concrete Encounter is designed for non-destructive measurement of concrete and cement moisture levels. The Concrete Encounter is placed on floor and measures moisture level of the first 12.5 mm. The measured moisture percentage roughly represents the moisture content of the first 100 mm of concrete during the drying period.

The digital version of the Concrete Encounter, the Tramex CMEXpert has an additional setting for measuring gypsum moisture. It is delivered as a complete kit including a wood-probe and a relative humidity probe, this RH probe allows for testing of concrete according to ASTM F2170 or ASTM 2420-05, testing methods for quantitative determination of percent relative humitity, used for testing floor slabs. Moisture affects the performance of flooring systems such as coatings. Excessive moisture can cause failures in floor covering systems such as debonding, deterioration of coatings and finish flooring as well as microbial growth. Correct moisture levels are essential to prevent this.

Select a product below and click the image for detailed product information.


CME5 Tramex Concrete Moisture Meter 5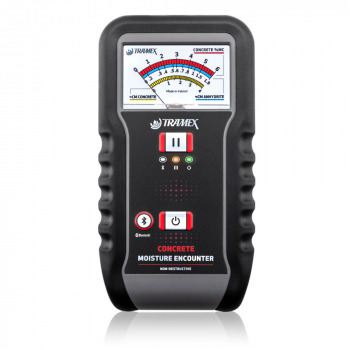 Tramex Non Destructive Concrete Moisture Encounter 5
Measures moisture content instantly in concrete according to ASTM F2659 norm
CMEX5 Digital Multi Moisture Meter for Concrete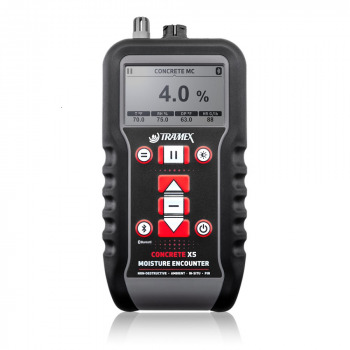 All-in-one instrument for flooring professionals
New, rugged ergonomically designed enclosure
Non-destructive in operation with no need to probe, drill or mechanically damage the surface
Bluetooth connection to iOS & Android App
CDTK - Concrete Determinator Tech Kit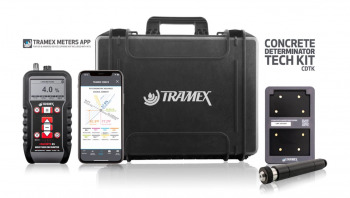 Compact kit for surface and in-situ moisture content readings in concrete floors and slabs
Includes CMEX5, Concrete Moisture "Determinator" Probe and free iOS/Android App
Price

€ 1.390,00
More information
CMP - Concrete Moisture Probe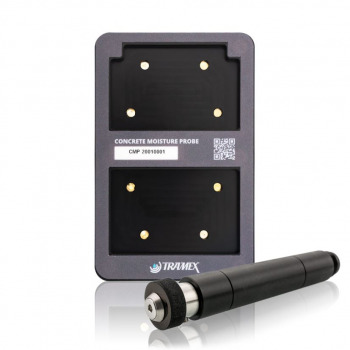 Compatible with Tramex CMEX5, CMEX2, CME5 and CME4 Concrete Moisture meters
Quantitative in-situ moisture content measurements to a depth of up to 4"
Determines type and extent of mitigation
Tramex Concrete Moisture Encounter 4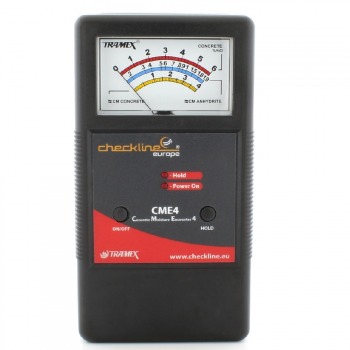 Tramex Non Destructive Concrete Moisture Encounter 4
Measurement method:
Non-destructive moisture measurement, 1/2" (12.5 mm) signal penetration depth
Typical Applications:
- Concrete
- Cement

Tramex CMEXpert II CMEXPert II Digital Concrete Moisture Meter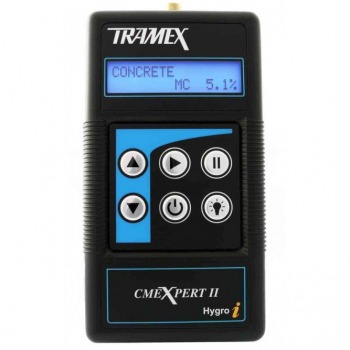 Tramex CMEXpert II Non Destructive Concrete Moisture Meter
Measures to 7% moisture content in concrete / from 7% to 40% moisture content in wood
Optional plug-in probes for relative humidiy, temperature, dew-point and mixing ratio