Adhesion Testers
Adhesion testing after applying either protective or cosmetic coatings will ensure the adhesive strength of the coating to the substrate, or between different coatings. Also, the cohesive strength of some substrates can be tested. To detect potential coating failures, use our coating adhesion testers for routine adhesion testing as a part of inspection and quality control. Our paint adhesion testers use hydraulic pressure to measure the required force to pull off a specified test diameter of coating, or conduct cross cut tests.
PosiTest-Adhesion-Tester PosiTest Pull-Off Coating Adhesion Tester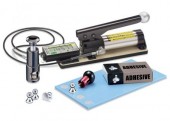 PosiTest Adhesion Tester Measures adhesion of coatings to metal, wood, concrete and other substrates
Revolutionary self-alignment feature and pull rate indicator brings new meaning to adhesion measurements.
Every PosiTest adhesion tester pressure system is calibrated and certified to ± 1% accuracy using an NIST traceable load cell
PosiTest AT-A PosiTest - Automatic Adhesion Tester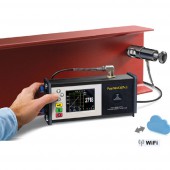 PosiTest Automatic Adhesion Tester with new electronically controlled hydraulic pump
New electronically controlled hydraulic pump automatically applies smooth and continuous pull-off pressure at a user-specified rate
Every PosiTest adhesion tester pressure system is calibrated and certified to ± 1% accuracy using an NIST traceable load cell
PosiTest AT-Verifier Adhesion Tester Accuracy Verification Kit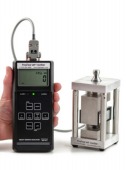 The PosiTest AT Verifier is ideal for checking the accuracy and operation of PosiTest Adhesion Testers
Is easy to use, connect the adhesion tester's pull-off actuator to the PosiTest AT Verifier's loading fixture
The PosiTest AT Verifier and included documents allow the user to certify the accuracy of PosiTest Adhesion Testers
SecoTest Cross Hatch Cutter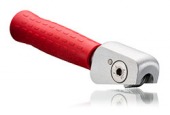 Exceptionally strong and handy cross hatch cutter
Made on the lines of DIN EN ISO 2409 and ASTM D3359-02 to conduct cross cut tests
GlossFix Portable Gloss Meter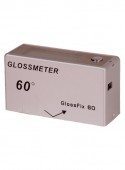 Measures glossiness of coatings or materials
One-click operation - includes calibration plate