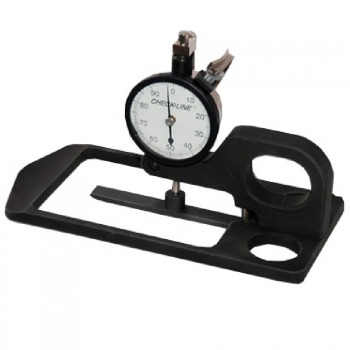 Click on an image for a larger image
WT-100 Warp Tension Meter

An easy-to-operate measuring foot and small "scooping" frame provide a quick and easy way to check warp tensions.

Its 0-100 units scale and foot pressure have been carefully chosen to provide comparative warp tension measurements for most applications.

Special foot pressures are available where the standard foot pressure is too high or low.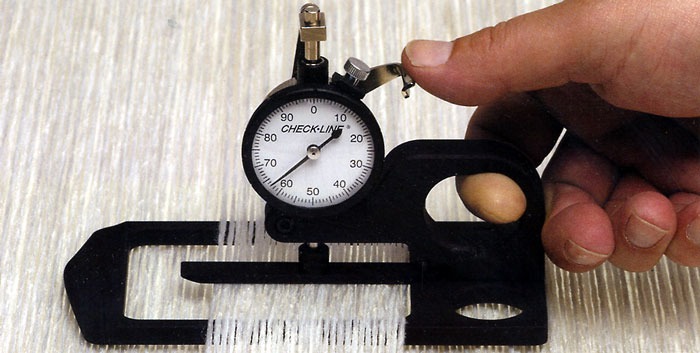 Dependable, lightweight, small, rugged and easy-to-use.
A large, 2-3/4" wide measuring foot, provides even, perpendicular pressure for highly repeatable readings.
A thumb-actuated mechanism lifts the pressure foot for easy insertion into the warp and allows a scooping action by the bottom frame to select the number of ends to be measured.
Calibration
0-100 empirical units
Resolution
1 unit
Dial Face Diameter
1-1/2" (38mm)
Foot Pressure
240g ± 10 at 1 revolution of pointer
Dimensions
Frame: 5-7/8" x 3" (150 x 176mm)
Height 3-5/8" (92mm)
Frame Material
Aluminum Alloy
Weight:
240 gr