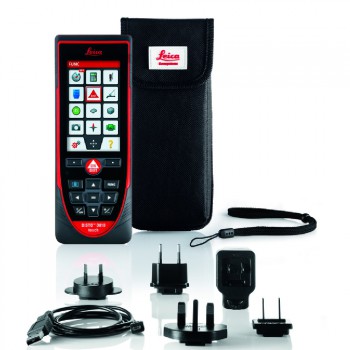 Click on an image for a larger image
Disto D810 Laser distance meter with touch screen - Leica Disto D810

The Leica Disto D810 touch is the newest innovation of the Leica laser distance meters. It is the first laser distance meter with a modern touch screen that makes an intuitive and quick operation possible. The Disto D810 features multiple indirect measuring functions. The especially designed tilt sensor ensures extremely precise results.

A revolutionary feature of the Disto D810 touch laser distance meter is the integrated camera: measurements can be carried out with pictures. By taking a picture at right angles to the object, the desired dimension can be marked with two arrows in the picture. Then the Disto D810 determines the width, height, area or diameter of the object. Measuring values appear on the display.

The camera function on the Leica Disto D810 touch can be used to take pictures and screen shots to document measurements. With the USB-interface, downloading the pictures and screen shots to a computer is easy and quick. Information about measured points will not be lost anymore!

For the full use of the Disto D810 functionalities, the smart free app "Leica Disto Sketch" is offered in Google Play Store and Apple App Store.

Integrated camera makes measurements with pictures possible
Innovative touch screen
Pointfinder with 4x zoom
Precise 360° tilt sensor
Smart Horizontal Mode
Height tracking
Bluetooth interface
Free App "Leica Disto Sketch" available in Google Play Store and Apple App Store
Li-Ion battery
ISO certificate
Multifunctional end piece with automatic recognition
Tripod thread
The Leica Disto D810 touch features multiple functions:
Distance measurement
Minimum / maximum measurement
Area / volume measurement
Trapezium function
Pythagoras function for 2 and 3 points
Inclination tracking
Smart Horizontal mode
Sloped object measurement
Height tracking
Height profile measurements
Stake-out function
Pictures / screenshots
Gallery with USB-download
Measure with the picture
Compass
Calculator
Accuracy
± 1 mm
Measuring Range
0.05 - 200 m
Measuring Units
m, ft, in
Tilt sensor
360°
Distance in m
Ø of the laser dot in mm
10, 50, 100 m
6, 30, 60 mm
Colour display with Pointfinder
4x zoom
Photograph file format
.jpg
Memory
30 displays
Data interface
USB and Bluetooth
Power supply
Li-Ion battery, rechargeable
Measurements per set of batteries
Up to 4000 (reduced in Bluetooth mode)
Dimensions
164 x 61 x 31 mm
Protection class
IP 54
Weight
238 g (including batteries)
Device
Leica DISTO™ D810-touch
Wireless Connectivity
Data transfer
iPhone
iPhone 5
Bluetooth 4.0
with App or keypad note
iPhone 4S
Bluetooth 4.0
with App or keypad note
iPhone 4
Bluetooth 2.1
with App or keypad note
iPad
iPad mini
Bluetooth 4.0
with App or keypad note
iPad 2
Bluetooth 2.1
with App or keypad note
iPad 3
Bluetooth 4.0
with App or keypad note
iPad with Retina display
(iPad 4)
Bluetooth 4.0
with App or keypad note
iPod
iPod shuffle
with App or keypad note
iPod touch (5th generation)
Bluetooth 4.0
with App or keypad note
iPod touch (4th generation)
Bluetooth 2.1
with App or keypad note
iPod classic
with App or keypad note
Android
smartphones & tablets with Android 4.3 or higher
Bluetooth 4.0
with App
Windows
tablets with Windows 8 or higher
Bluetooth 4.0
with keypad note
The Leica Disto D810 touch will be delivered as a complete kit, including:
Leica Disto D810 touch laser distance meter
Holster
Hand loop
USB charger incl. 4 plugs
Leica FTA360 The adapter for easy and precise targeting
Designed to fit on a Leica TRI70 and TRI100 tripod
Suitable for models Disto D810, Disto D8, Disto D510 and Disto D5
More details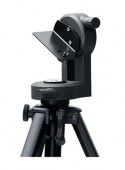 Leica TRI70 TRI 70 - Small and handy tripod for every day use
Working height from 40 to 115 cm
Central column can be positioned conveniently by rotating the handle (45 cm range)
Supplied in a bag with shoulder straps
More details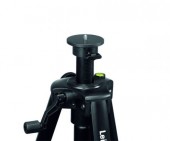 Leica TRI100 Large Tripod
Aluminium tripod with easy fine adjustment
Bubble level
Working height from 0.70m to 1.72m
More details