Laser Distance Meters
Checkline Europe's laser distance meters are the most accurate meters in the industry. Our Leica Disto laser distance meters are easy to use and enable simple and precise targeting through a pointfinder with 4x zoom. Different laser distance meters are equipped with a large range of functions from 360° tilt sensor, integrated camera and Bluetooth Smart that allows connection with smartphones, tablets and laptops to a laser distance meter that is fully dust-tight and water resistant.
Disto D110 Smallest Laser Distance Meter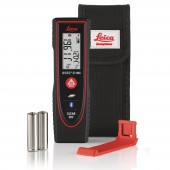 NEW: world's smallest laser meter
Accuracy (typical): ± 1.5 mm
For quick distance and area measurements
IP54 dust- and splash water protected
Compatible with the official Leica Sketch app
Leica Disto D2 - Smallest laser distance meter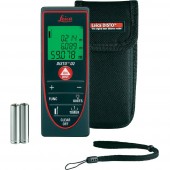 Smallest digital laser distance meter for measuring distance, surface and volume
Accuracy (typical): ± 1.5 mm
Measurement functions:
- area & volume measurements
- minimum / maximum measurements

Unique features:
- spray proof, dust protected (IP45)
- multifunctional end piece
- time delay release

Disto D2-BT Laser distance meter with Bluetooth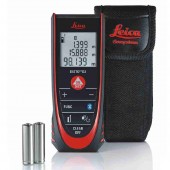 Leica laser distance meter with Bluetooth Smart
Leica Disto D210 - Compact Laser Distance Meter
Small and versatile Leica laser distance meter
Accuracy (typical): ± 1 mm
Disto X310 - Robust, waterproof laser distance meter with tilt sensor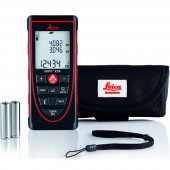 Running water and dust resistant laser distance meter with tilt sensor
Accuracy (typical): ± 1 mm
Disto D410 - Precise targeting and simple outdoor measurement!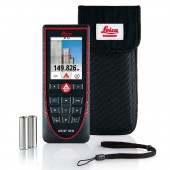 Leica Laser Distance Meter with digital Pointfinder
Measurement functions:
- Minimum / maximum measurements
- Area / volume measurement
- Painter function
- Pythagoras functions
- Smart Horizontal Mode™
- Stake-out function
- Substraction / addition
Unique features:
- Color 4x zoom camera (digital pointfinder)
- Water jet and dust protected (IP65)

Leica Disto D510 - Precise and Reliable Outdoor Laser Distance Meter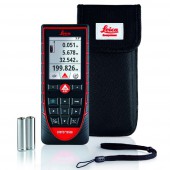 Leica Laser Distance Meter with 360° Tilt Angle Sensor & digital Pointfinder
Measurement functions:
- minimum / maximum measurements
- area / volume measurement
- triangle / room angle function
- painter function
- trapezium measurements
- Pythagoras functions
- inclination tracking
- Smart Horizontal Mode™
- sloped object measurement
- height tracking
- height profile measurements
- stake-out function
- substraction / addition
Unique features:
- color 4x zoom camera (digital pointfinder)
- 360° tilt sensor (measures angle)
- water jet and dust protected (IP65)
- free app - Leica DISTO™ sketch
- Bluetooth® Smart

Laser distance meter with touch screen - Leica Disto D810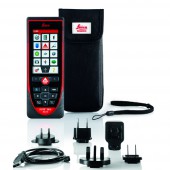 Leica Laser Distance Meter with touchscreen and integrated camera
Multiple measurement functions
Bluetooth & USB interface
Disto D810 Touch Pro Pack - Including tripod, fine tune adaptor and hard case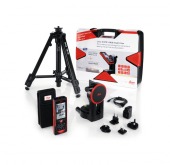 Leica Disto D810 Touch Pro Pack
Leica Disto S910 - Laser distance meter with SmartBase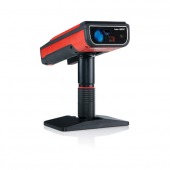 Leica Laser Distance Meter with touchscreen and integrated camera
Multiple measurement functions
Bluetooth & USB interface
Leica Disto S910 Pro Pack - Including tripod, adaptor and target plate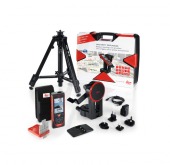 Leica Disto S910 Pro Pack
LDM41 - LDM42 Laser Distance sensor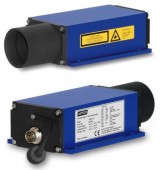 Fixed position laser distance meter
Measurement of distance and position
Range: 0.2 m up to 50 m with natural surfaces, more than 100 m achievable, depending on target reflectance
Resolution: 0.1 mm, user scalable
Measuring time:
0.16 up to 6 s programable or auto in Mode DT
0.1 s in Mode DW on white surface
20 ms in Mode DX on white surface (only LDM42A)