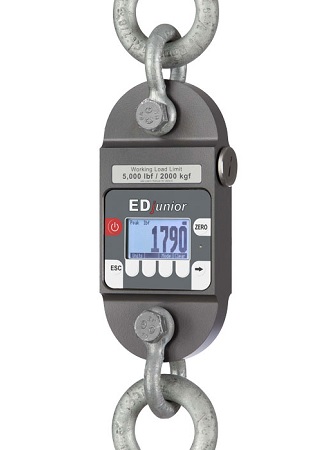 Click on an image for a larger image
EDjunior Digital Dynamometer

The
EDjunior
dynamometer gets straight to the point - apply a load; take a reading. Its Spartan design is a direct response to industries that have wanted an extremely well-built instrument that could be relied upon for simple, yet critical measurements of weight and force.
Measurement Capabilities
The EDjunior provides peak detection as well as sustained load readings. Selectable units of measure include lbf, kgf and Newtons.
Accuracy - The load element design and strain gauges chosen for the EDjunior produce an accuracy of 0.2%(full scale). This level of precision offers flexibility for use in a broad range of applications.
Resolution - Readings are displayed with a resolution of 1 part in 1000 to ensure the level of readability required of critical lifting applications.
Control Interface
The exclusive SOFTKEY interface provides direct access to setup and diplay functions without the typical confusing menu structure. The 6-digit-dot-matrix display features 1 inch(26 mm) high numerals for greater visibility.
High Strength, Low Weight
Heavy cumbersome tools make tough jobs even harder. Through the use of aircraft quality materials, Dillon has made the EDjunior an easy-to-position, highly mobile instrument with exceptional strenght. It offers an impressive factor of safety at all capacities.
Battery Operation
Power is supplied by two C-cell batteries that are easily accessable through a side loading port. Battery replacement, however, is a rare event. With the EDjunior's low power consumption, typical battery life is over 200 hours.
All Environments
With its NEMA4/IP55 design, the EDjunior is at home in virtually any environment and ideally-suited to exterior job-site applications as well as in-plant use.
NIST Traceable - The EDjunior comes with a NIST traceable calibration certificate.
Capacities from 1000-10000kg
Broadest range of capacities and resolutions are certain to fit your needs
Includes high strength case. Resists heavy blows.
High specification materials on all load components. Heat treated to tight tolerances
2 Year Warranty
0.2% accuracy
Largest safety factor for overload protection and long life
Generous shackle openings mate with most hooks and hardware
NIST Traceable Certificate Included
CE Certified
The EDjunior Dynamometer is supplied as a complete kit with Carrying Case, Batteries, manual and calibration card

Model
Capacity
Resolution
Body Construction
EDjr-1T
1000 kgf
10000 N
2
1
10
Aircraft quality
2024 Aluminum
700% overload
EDjr-2T
2000 kgf
20000 N
5
2
20
Aircraft quality
2024 Aluminum
700% overload
EDjr-5T
5000 kgf
50000 N
10
5
50
Aircraft quality
2024 Aluminum
700% overload
EDjr-10T
10000 kgf
100000 N
20
10
100
Aircraft quality
E4340 Alloy Steel
500% over
Cic-Force Calibration Force Gauge
Short turnaround
Exclusively in accordance with Deutscher Kalibrierdienst (DKD) working standards, class F1; calibration-no: 19026 - 07
Possibility to adjust and repair
More details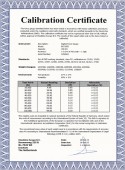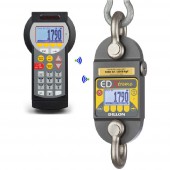 AP Dynamometer Mechanical Dynamometer
Accuracy: ± 0.5% of full scale capacity for precise data.
Broadest range of capactities and resolutions are certain to fit your needs
Wide temperature range for use in nearly any environment (-50 to 140°F / -45 to 60°C)
More details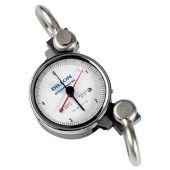 Enclosure
Designed to NEMA4X/IP55
Suitable for continuous outdoor use.
Repeatability
0.2% of capacity
Proof load
150% of capacity
Safe Overload
200% of capacity
Display
128 x 64 dot-graphic LCD display shows all digits 1.0" (26 mm) high plus annunciators and softkeys.
Display update rate
2 times per second
Peak hold sampling rate
10 times per second typical
Calibration
Traceable to the NIST. Calibration card included.
Battery life
320 hours typical use with two C-cell alkaline batteries.
Operating Temperature
-20º to 60º C (-4º F to 140º F)
Included with instrument
Batteries, manual and calibration card.
Backlight
Configurable using backlight will consume more battery power, reducing battery life.
Weight
EDjr-1T 1.3 kg
EDjr-2T 2.0 kg
EDjr-5T 2.9 kg
EDjr-10T 8.2 kg
Product name
Price
Quantity
All mentioned prices are excluding VAT & excluding shipment costs.
Availability: Available , preorder 1-2 weeks , special order, request