Bolt Tension Monitors
Bolt tension / elongation meters are the perfect tools to improve your accuracy on any type of bolt joint fastening. Our bolt tension monitors can achieve accuracies better than 5% on of the actual bolt load. The ultrasonic bolt tension meters allow you to measure just bolt elongation or show the actual load while applying torque. Both the Mini-MAX and MAX-II enable you to monitor bolt over time and follow the life of bolt joint.
MAX-II Bolt Tension Monitor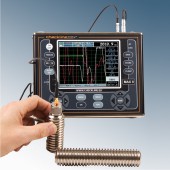 The most accurate system to measure and manage bolt stress in your assembly processes.
It enables you to re-visit your bolts in certain intervals and monitor the quality of your bolt connections over time
TI-MAX MiniMax Bolt Tension Meter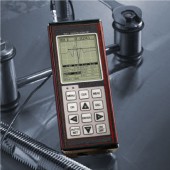 The first cost effective ultrasonic solution available on the market
Effectively monitor your bolts during periodic shutdowns over the service life of the fastener